We are a full service, "turn-key" solar design firm with the capability to manage multiple projects throughout the U.S., for all sectors of the building industry.
Our team is comprised of high level expert engineers and designers that are capable of managing every detail of your project. We understand the importance of not only providing quality design, but equally important, effective communication with our clients and the project team as a whole.
Our design methods cut costs out of construction by conducting a thorough analysis of each project, and applying innovative solutions that are effective and simple to understand.
We are committed to doing more for our clients than simply providing the typical cookie cutter solutions.  Everything we do is done with the project team in mind.  If any issues do arise in the field, we go to work immediately to mitigate those disruptions and keep your project moving forward. In this way, we minimize delays and help you move toward maximizing your returns.
ISE has engineering licenses in 35 states plus D.C.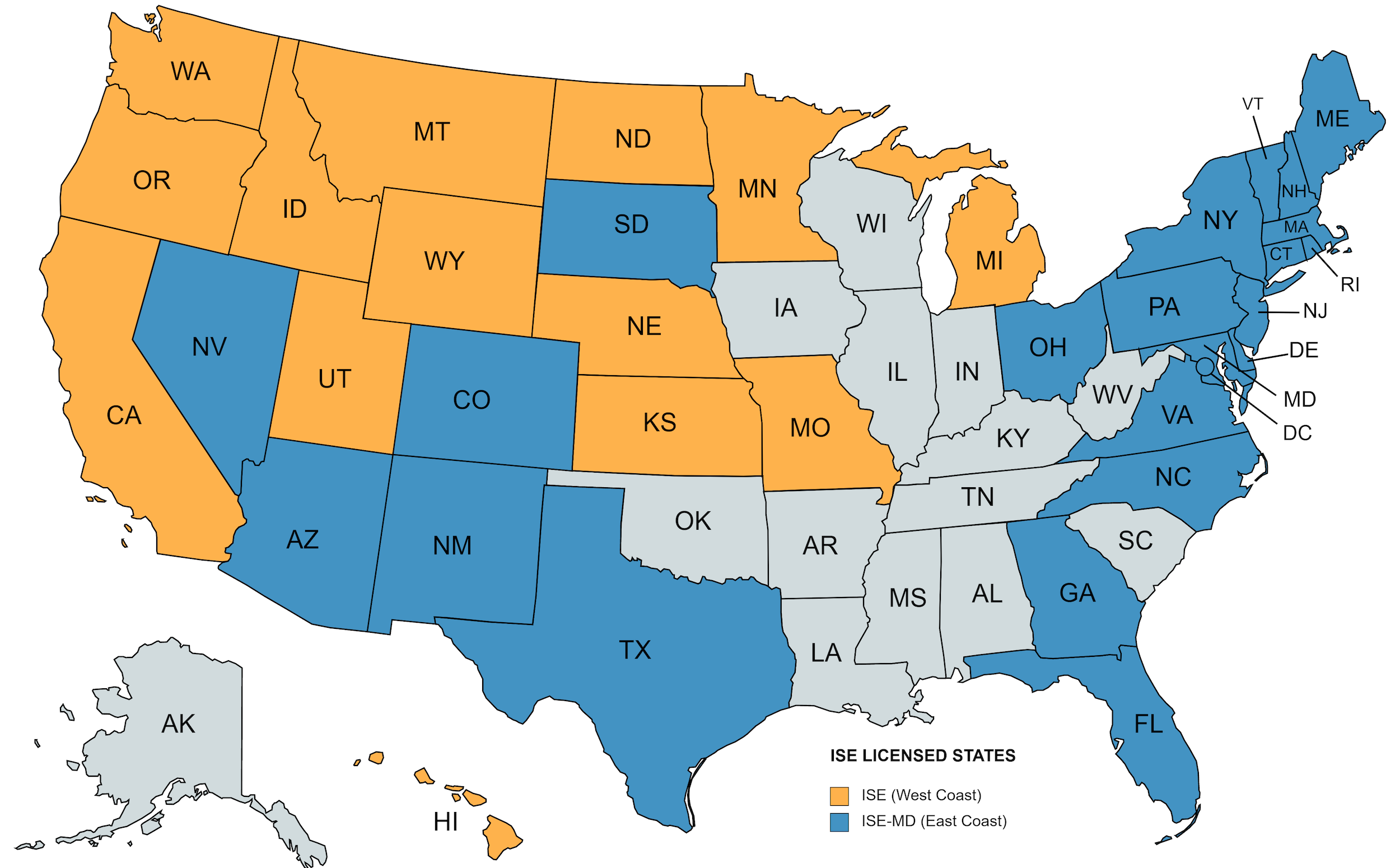 Our staff was hand picked for their experience & expertise in structural engineering, civil design, and project management.
Executive Team
Chris Conwell, PE
President
20+ Years of Structural Engineering Experience
Bill Maurits, MCSE
CAD Manager / Engineering Designer
30+ Years of CAD Management, Project Management, & Design Experience
Design Partners
Harold Hart & Assoc. – Electrical Design
Borbas Surveying & Mapping, LLC
ECS Mid Atlantic – Geotechnical & Environmental